Starting in 1996, MINNESOTA Pinto has awarded A $500 Youth Scholarship every year (except 2003 & 2005, when we had NO applicants) to one of our outstanding YOUth members.
In 2015, and for the next three years, we will also be awarding a $500 Cathy Jostad Memorial Youth Scholarship as well. For more information, see the Youth/Scholarhip page here on our website.
WHERE ARE THEY NOW………..
Our First Recipient was Tina Volby in 1996: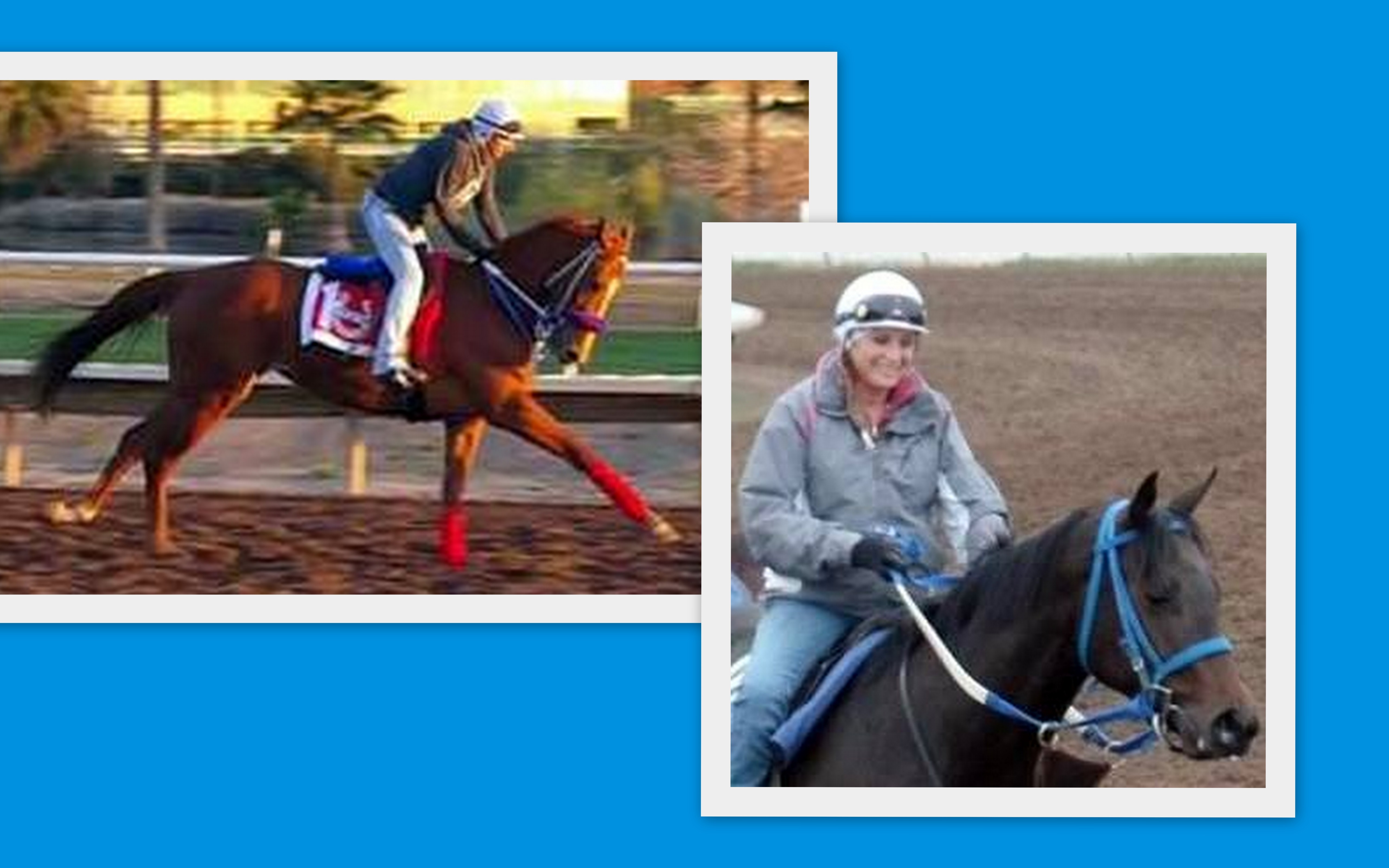 After graduating from Chaska High School, I went to college for sales and marketing.
My show career with Pinto horses was from 1989 until 1996. Many Pintos were part of my life while I was showing, including an amazing Half Arabian Pinto Pony, named Paint Her Pretty, and a Pinto Saddlebred mare named Stormy April Sky.
I currently work at Turf Paradise Race Track in Phoenix, Arizona, and Canterbury Park Race track in Shakopee, Minnesota. My days include riding race horses, and also selling/placing Thoroughbreds and Quarter horses for both racing and other equine venues.
I enjoy all aspects of the horse world, and enjoy meeting new people in every part of the horse industry. I currently am putting together a new website "RaceHorses2SportHorses" to help retired race horses find new homes. Thank you! Tina Volby
1997 MINNESOTA Pinto Scholarship Recipient Elisha (Poppitz) Engelen: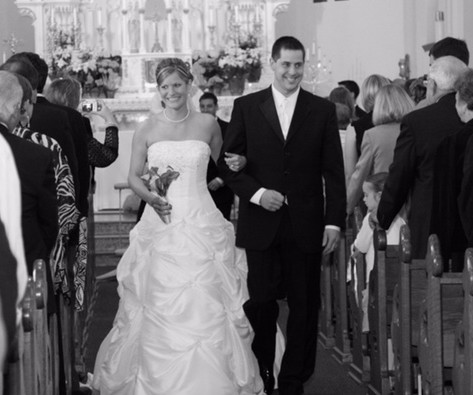 I attended the UW-Eau Claire majoring in psychology. Then went on to pursue graduate school at St. Mary's University in Minnesota to achieve the schooling needed to get licensed as a marriage and family therapist in Minnesota.
My career path today has landed me at Cigna in Eden Prairie, MN as Clinical Project Manager, in addition to clinical work as a Marriage and Family Therapist part-time in Chaska, MN.
I reside in Carver, MN with my husband Tim. We have been married almost 8 years and love spending time at our cabin. We are expecting our first child in late March, and cannot wait to learn the gender and meet the little one! Thanks for your interest!! Elisha
In 1998 and 1999 Abby Neu was awarded MINNESOTA Pinto Youth Scholarships: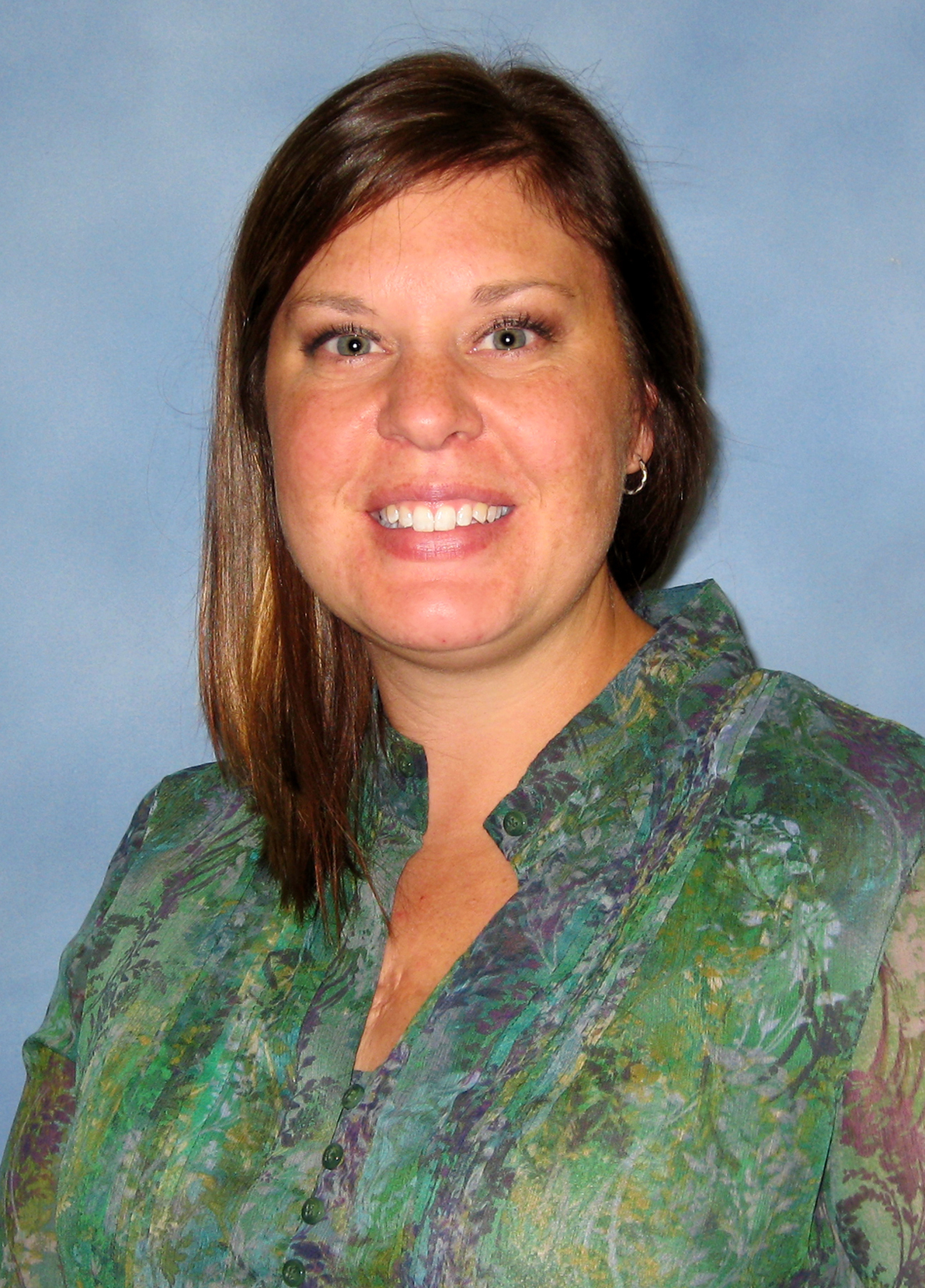 With an extremely supportive family, I was able to continue showing on the Pinto circuit while I was attending college. I graduated from the University of Minnesota in 2002 with a B.S in Agricultural Industries and Marketing. I then went to work for Assurance feed for five years, before moving back to my hometown to manage the farm and breeding operations of 150 American Saddlebreds for an additional three years. From 2009-2011, I was able to enjoy time managing my own training barn and coaching several MPtHA Youth and young Amateurs. All-in-all, in those three years, my students earned 19 World and Reserve World Championships at the Pinto World Championships and numerous MPtHA Year-End High Points, and PtHA Horse of the Year titles.
Since 2013, I have worked for the University of Minnesota Extension as an educator in Carver and Scott counties for agriculture production systems. In January of 2015, I began the process of earning a M. S. degree in Animal Science, again at the U of M, which I will compete the end of 2016.
I haven't had time to show horses since 2012, as my career and caring for my home and retired horses fills my time. My "old crew" all live at my folk's house outside of Rockford, MN and I see them everyday. They include: SGN Minga, Broadway Boogie, Maple Rock Eclipse, Finally Mastered and DND The Bachelor. Kwest (Boogie's cousin) is boarded near my home and I enjoy playing around with him when I have the time. I live in Buffalo, MN with my Jack Russell, Kale.
2000 MINNESOTA Pinto Scholarship Recipient Dr. Kirsten T C (Caskey) Ramsey: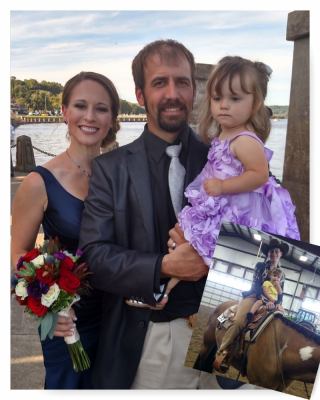 I started showing Minnesota Pinto in 1996, and was honored with the title of Rookie of the Year. From that first year I was welcomed into the Pinto family and continued showing through my youth and on into my amateur years.
I graduated from Iowa State University with a B.S. in Animal Science in 2004 and came back home to Minnesota for Veterinary School at the University of Minnesota. After earning my D.V.M in 2008 I took an internship at Elgin Veterinary Hospital, a large equine hospital outside Austin, TX. Over the next five years I worked in north Texas and southern Oklahoma in equine practice, married my husband Josh Ramsey, acquired a few (more) horses and our first hobby farm.
With the impending birth of our first child, Josh and I moved back home to Minnesota on Thanksgiving in 2013. Elyse was born in March of 2014. I now have my own mobile veterinary practice offering all species chiropractic care and equine dentistry in the greater Twin Cities and St. Cloud areas.
Our herd still includes three of my previous Pinto mounts: Miss Domino Dandy, Duit in Diamonds and home-bred Unzip Me Eyem Hot. Miss Domino Dandy (Bella) has a new role as a lead-line mount for Elyse, so we may be returning to the show ring this summer. Thanks! Kirsten
In 2001 and 2002 Jessica (Stylski) Fisher was awarded MINNESOTA Pinto Youth Scholarships: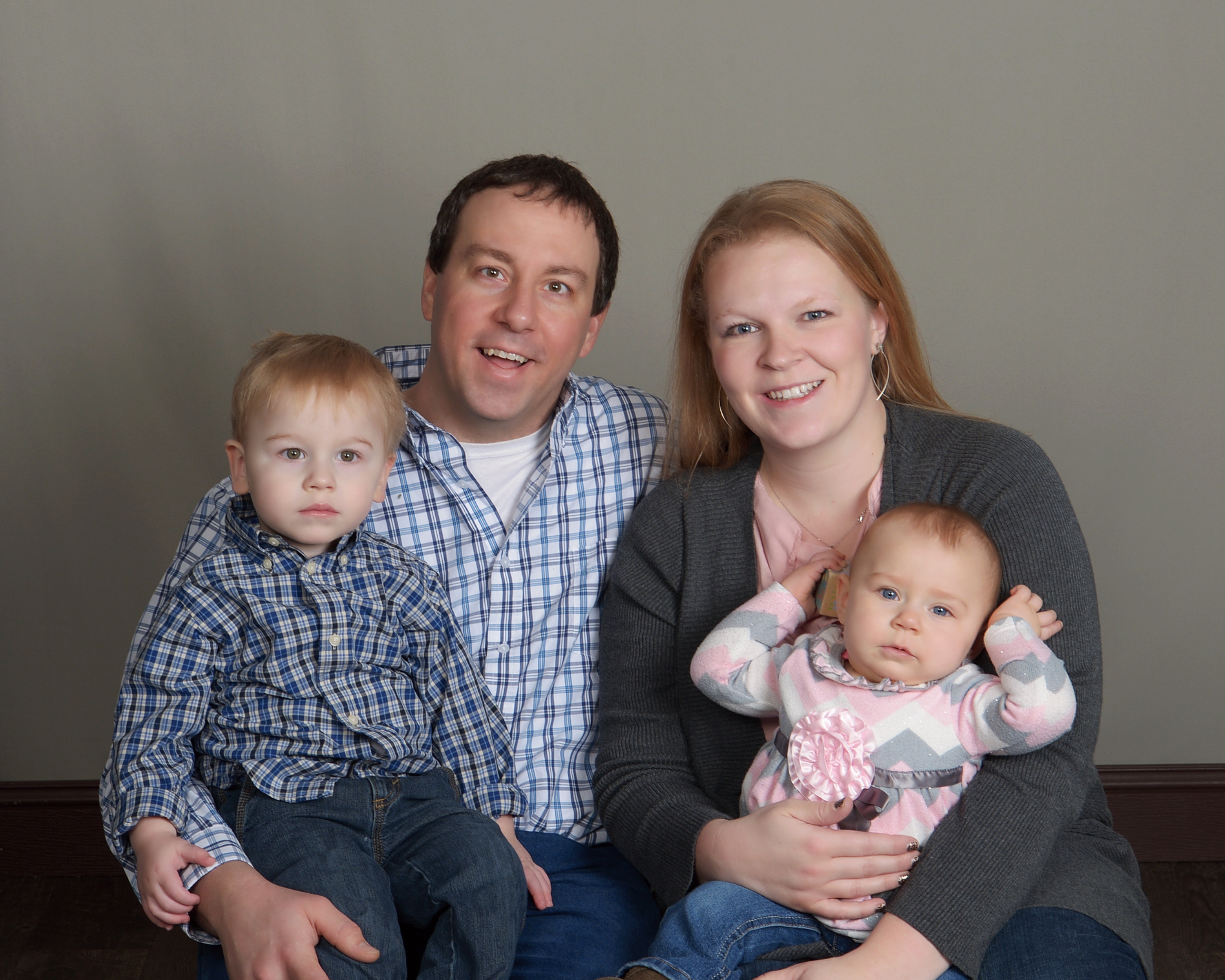 I was lucky enough to be raised in the MN Pinto family! I started showing Pinto in 1990 with my mom, Susan and sister Laura. Throughout the years, I had the opportunity to show several horses at MN Pinto shows. Heir Apparent was my pride and joy! I showed him from 1998 until 2005. I was proud to hold the title of Miss Minnesota Pinto in 2003 and 2004. I competed for Miss Pinto of America during the summer of 2003, and narrowly missed out on bringing the title home. I was honored to be named First Runner Up.
In 2006, I was ring steward for all four MN Pinto shows. Unfortunately, this was my last year being actively involved in Pinto shows. After completing my Bachelor of Science degree in equine science and agricultural business, I moved to Colorado in December of 2006 to continue pursuing my career in equine reproduction. Upon completion of my internship at CSU, I moved to Weatherford, Texas where I managed a stallion station standing 16 in-demand cutting stallions. I moved home in 2010 to accept a job closer to my family.
I married the love of my life, Russell, in the fall of 2012 and welcomed our first son into the world December of 2013. April of 2015 brought our second child, a daughter! Being a stay-at-home mom is a dream come true! We currently live in Cottage Grove, MN with our wiener dog Lucy and cat Jovie. We lost Heir Apparent ("Parry") last winter due to cancer, but we plan to welcome a new equine family member when the time is right.
2004 MINNESOTA Pinto Scholarship Recipient Laura Stylski: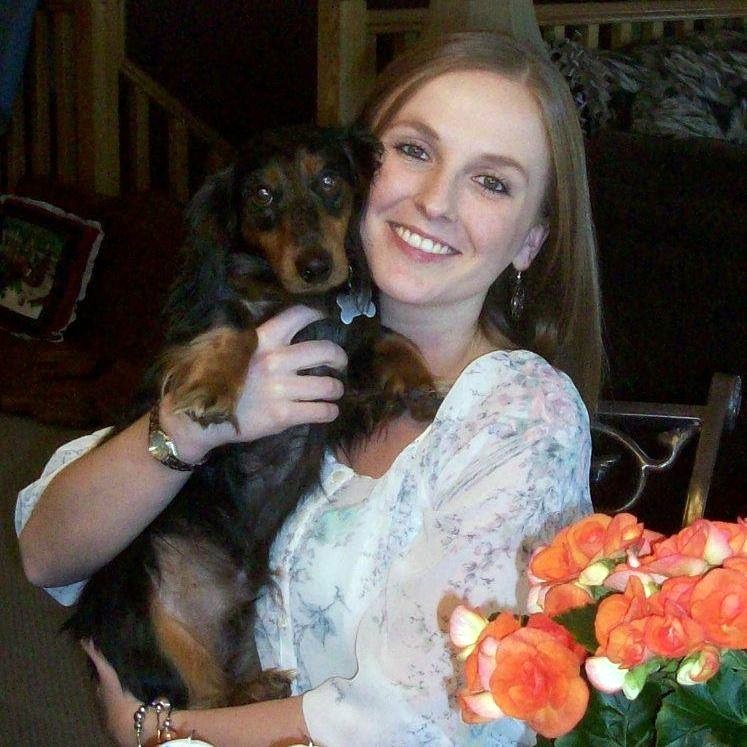 I began showing Pinto in 1990 with my mom and sister. I was very involved with the youth board, youth royalty program and had the opportunity to show many wonderful horses during my show career. I was lucky enough to be awarded the $500 MPtHA scholarship in 2004.
March 25, 2004, I was involved in a car accident which would forever change my life. Not only did this accident end my horse showing career, it sent me on a career path I never would have previously imagined for myself. My two friends and I were heading to the mall to go shopping for prom dresses when we were struck by another driver who was under the influence of methamphetamine. My friend Amy was killed in the accident and my friend Sarah and I sustained some injuries but were lucky enough to walk away with our lives. After surviving this tragic event and taking a few years to heal and reflect, I decided my goal was to become a probation officer, to be an advocate for victims of crime and assist offenders in getting the resources they need to turn their lives around before it's too late.
I attended Winona State University from 2005 to 2009 and ultimately graduated with a Bachelor's Degree in Criminal Justice. After graduation I held several jobs in the criminal justice field including electronic monitoring, completing criminal background checks, and working in residential halfway houses with offenders just being released from prison. In 2011, I was hired as a security counselor at the MN Sex Offender Program (MSOP) in Moose Lake, MN. Eventually, I was given the opportunity to work as an investigation specialist conducting criminal investigations for any crime that occurred within the facility.
2006 Minnesota Pinto Youth Scholarship Recipient Dr. Tegan Buckley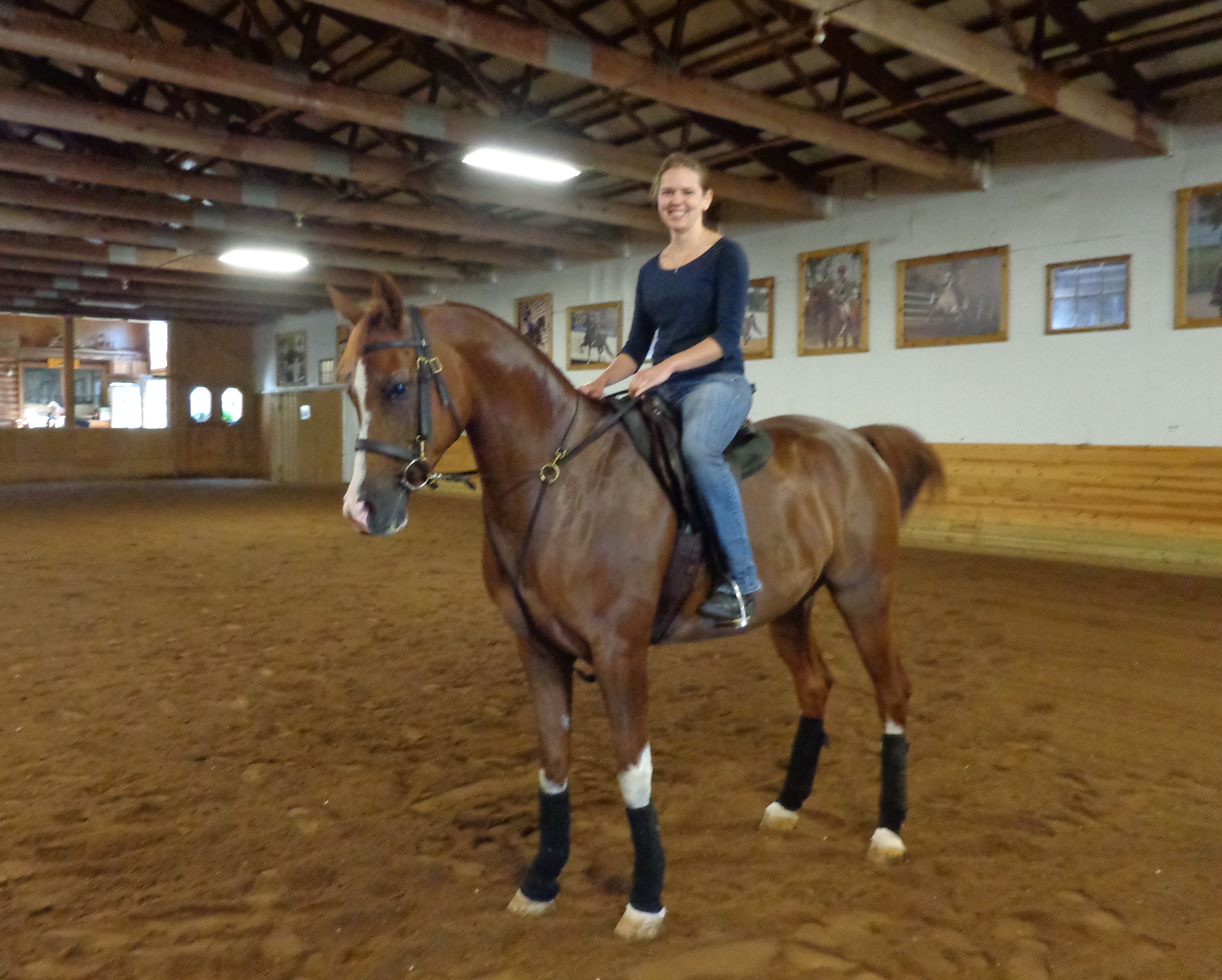 I am Tegan Buckley and I am the grateful recipient of the 2006 Minnesota Pinto YOUth Scholarship.
I have always had a passion for horses. When I was seven years old I took my first riding lesson at Regal Oaks Farm with Eileen O'Bradovich. It was at Regal Oaks that I met and fell in love with Pintos! So, we decided to purchase a little pinto mare named CSA Aribba from Sue, Jessica, and Laura Stylski. Shortly thereafter, Eileen introduced my family to Minnesota Pinto where I began showing Reba in walk/trot and showmanship. Over the next couple of years, with Eileen's training and guidance, Reba and I obtained our 2001 Pinto Youth Championship. I still have the show sheet that I was awarded for that championship, along with all of my Pinto trophies, plaques, and buckles proudly displayed in my home.
After a few years of riding and showing Reba, I was ready to advance to the next level. Into my life came R.O. Tsupreme, who was bred and owned by Dan and Eileen O'Bradovich. Together, Tsupreme and I were able to obtain our Pinto Youth Champion, Youth Legion of Merit, Youth Supreme Champion and Youth Superior Performance. We won the Showmanship class at the 2004 Minnesota State 4-H Show, and were the unanimous champion in the Western Pleasure class at the 2004 Pinto World Show. Tsupreme and I made a great team and she was unequivocally my once in a lifetime horse. Although Tsupreme passed away a few years ago, my family and I still miss her deeply. I am forever blessed that I had such a phenomenal horse in my life.
In addition to Tsupreme, I owned another pinto mare named R.O. Fame's Jewel. Jewel was another amazing and beautiful horse that we purchased from the O'Bradovich's. Unfortunately, Jewel had limited showing due to a leg injury as a yearling. However, we were able to show her at Minnesota Pinto shows where she obtained her Open Championship. We were also able to take Jewel to the Scottsdale Arabian Show where I showed her in Half Arabian Western Pleasure and in Half Arabian Stock Halter where she garnered a top ten placing. We eventually sold Jewel to a family in Red Wing where she is now living the relaxed life of a trail horse.
It would be hard to forget about my mini horse, Lot-Sa-Fun Mini Cooper. He was an adorable chestnut miniature pinto. Due to increasing demands of being a pharmacy student, I only showed Mini Cooper at a few Pinto Shows. However, I had lots of fun with him during that time!
Recently, I purchased a purebred Arabian gelding named RHR Apache. Apache lived in a pasture for several years and he is now learning how to be a show horse. The two of us are quickly becoming a cohesive team and I am looking forward to showing him on the national level.
After graduating from high school in 2007, I enrolled in North Dakota State University for Pre-pharmacy. I was later accepted to North Dakota State University's College of Pharmacy and graduated with a Bachelor of Science in Pharmaceutical Sciences in 2011, and my Doctor of Pharmacy in 2013. I am currently employed as a pharmacist at a large and progressive teaching hospital where I enjoy working with doctors, nurses, patients, and their families in a team centered approach. I love the patient interaction that I have every day, taking care of patients when they feel their worst, and helping save lives during emergency situations. This year I became a licensed pharmacist preceptor and enjoy teaching and inspiring pharmacy students and pharmacy residents. I am working towards my board certification and I am excited to see what the future holds both personally and professionally!
In closing, I encourage everyone to follow their passion. Following my passion for horses led me to Minnesota Pinto, which is one of the greatest organizations I have ever been a part of. Sincerely, Dr. Tegan J. Buckley, PharmD
In 2014, I achieved my ultimate goal of becoming a probation officer when I was hired by Pine County Probation in Pine City, MN. I have been working in Pine County for just over two years and was recently promoted to be the lead agent in the office. I am looking forward to the challenges that await me in my new position!
In 2015 I purchased a home in Cambridge, MN and am living with my dachshund (aka my child), Walter. I have so many fond memories of MN Pinto and still keep in touch with many of the friends I have made along the way!
2007 & 2008 Minnesota Pinto Youth Scholarship Recipient Dr. Tyne Hovda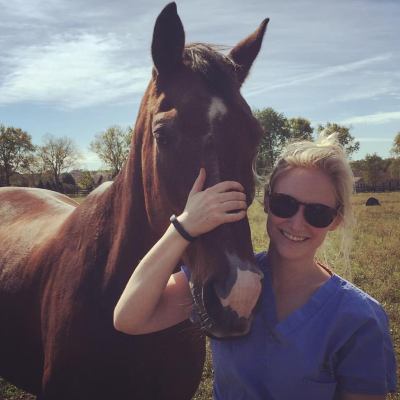 I started showing Pinto with Ron and Karen Clark when I was six years old. Honey, that versatile and truly kind pony who started dozens of young children, was my first mount. I often lessoned with Cody and Tanner Bauman, and I can still remember Jerome bribing us with a trip to the Dairy Queen – if only we could pick up the right lead one more time. I later moved up to Orreo, who was not necessarily so kind, but when things worked, was unbeatable. Orreo and I showed together until I grew too tall for ponies and then Hero moved into my life. There are many things I can say about Hero, some of them best left unsaid, but we finished our Youth Supreme and I am truly proud of the many, many great rides he gave me especially in show hack. I was truly fortunate to be able to ride and show Pinto throughout high school and my first year of college, thanks to my supportive and dedicated parents and waffles from Chef Jerome. I am also extremely lucky to have received scholarships from Pinto in both 2007 and 2008, which helped me balance the cost of my education.
In the fourth grade, I badgered my mother until she let me start riding hunters and jumpers. I started off with Jackson, an off the track Thoroughbred who I showed in hunters, and Annie, a black and white Pinto, who I showed in pony jumpers, ultimately taking her to Pony Jumper Finals in Lexington, Kentucky. What a ride she was…As time passed I moved through several other horses, ending up with Amsterdam (aka Nicholas), a California bred Hanoverian who was versatile enough to take me into the jumper ring and then back into the hunter world, all in the same week.
I attended and graduated from Hollins University in Roanoke, Virginia in 2011, where I was captain of the IHSA riding team, winning 4th in the nation in 2010. During this time I was able to keep several horses right in the barn at Hollins, including Nicholas, which allowed me to show individually in several associations up and down the East Coast. Riding in college, especially on a show team, is an exceptional experience that hones and develops your riding skills, supports good sportsmanship, and fuels the competitive spirit. The coaches at Hollins were exacting, yet phenomenally supportive and I owe much of my riding skills to them.
From Hollins, I attended veterinary school at Texas A&M University where I fell in love with the people and the culture. I will forever be an "Aggie" and no matter where I am, Texas will be part of me. I tracked large animal medicine and surgery in veterinary school, and happily accepted a year long internship at Rood & Riddle Equine Hospital in Lexington, Kentucky ending in June 2016. I'm very proud to have learned and trained with some of the best veterinarians in the world. While Nicholas traveled with me, I was not able to ride or compete much while in veterinary school and during my internship, but I always had a horse and that was the important thing.
I'm currently working for the Minnesota Racing Commission as a regulatory veterinarian, and will be moving to San Diego in the fall to join a small animal practice. Nicholas will be moving with me….he is now a well seasoned traveler. I still have my Pinto horse, True Blue Hero, who is currently leased out to a student at Rainbow Farm. Hero will be returning to the Pinto circuit this summer, debuting his young rider in the walk/trot arena! Please wish them luck!! Thanks! Tyne
2009 Christine Whittier was the MINNESOTA Pinto YOUth Scholarship Recipient: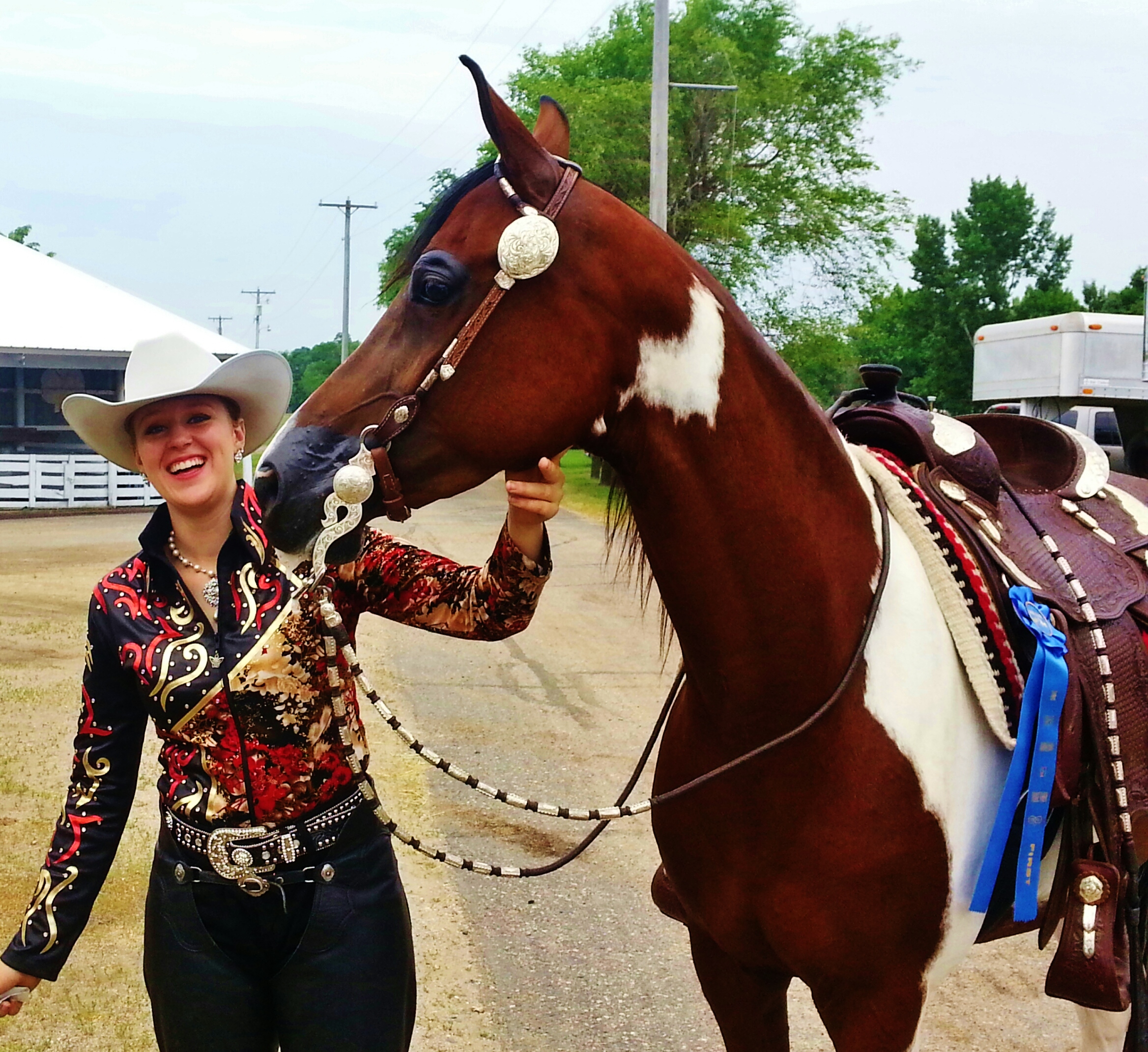 Christine grew up showing on the Pinto circuit and is extremely grateful for the opportunities, knowledge, and friendships created by the Minnesota and the national Pinto Horse Associations. With the help of Minnesota Pinto, Christine graduated with her Bachelor of Science degree in Equestrian Science with an emphasis in Business Administration from William Woods University, Fulton, MO in 2013. Since then she has been teaching youth and adult beginners to ride horses, and has had riders compete in local and state 4-H, Arabian, and MN Pinto horse shows. She enjoys hosting clinics for her local 4-H horse project, and has been a regional and State 4-H Horse Knowledge Bowl judge for the last three years. Christine also spends her time helping people train their horses, and occasionally grooms for large barns at Arabian shows. In November, Christine worked for Pinto at their Color Breed Congress Show and is looking forward to working with them again this summer at Pinto World. Additionally, she and her mom (Lynette) have been running the MN State 4-H Judging Contest together since 2013. Christine holds her Minnesota 4-H Horse Judges card, and found that she loves judging horse shows. In the future, she hopes to continue to earn multiple different judges' cards, including PtHA, and she's looking forward to what the future holds.
In 2010 Tanner Bauman received a MINNESOTA Pinto Youth Scholarship:

I have been showing Pinto horses and ponies for quite some time now. Attended my first Pinto National Show in 1993, and have gone every year since, as this show transitioned from a National Show to a World Show. I really enjoy seeing my friends from all over the country.
One of the first Pintos I showed was Princess Jasmine, when I was five years old. We earned our very first trophy buckle together, and she went on to teach other little ones to show and ride when I outgrew her. There have been many great Pinto horses and ponies since, along with lots of buckles, saddles and awards over my show career. Thanks to both MN Pinto and PtHA for all the great opportunities offered! I was fortunate enough to be able to continue my horse hobby all the way through school, and now on into my adult life. I was the 2010 recipient of the MN Pinto Youth Scholarship, and I appreciate the support from my Pinto family towards my education.
My freshman year of college was at SDSU, and then I transferred to Ridgewater College, which is closer to home and my horses. My degree is in Nondestructive Testing. Banner Engineering in Plymouth offered me an internship, and then a full time position, while I was completing my degree. I really enjoy the work, and appreciate that my employer is flexible about my equine commitments.
I'm excited for my roles as a National Pinto Director, and as a Minnesota Pinto Board Member, and am looking forward to many more years of showing. Thank you! Tanner
2011 MINNESOTA Pinto Scholarship Recipient KaLeigh Berg: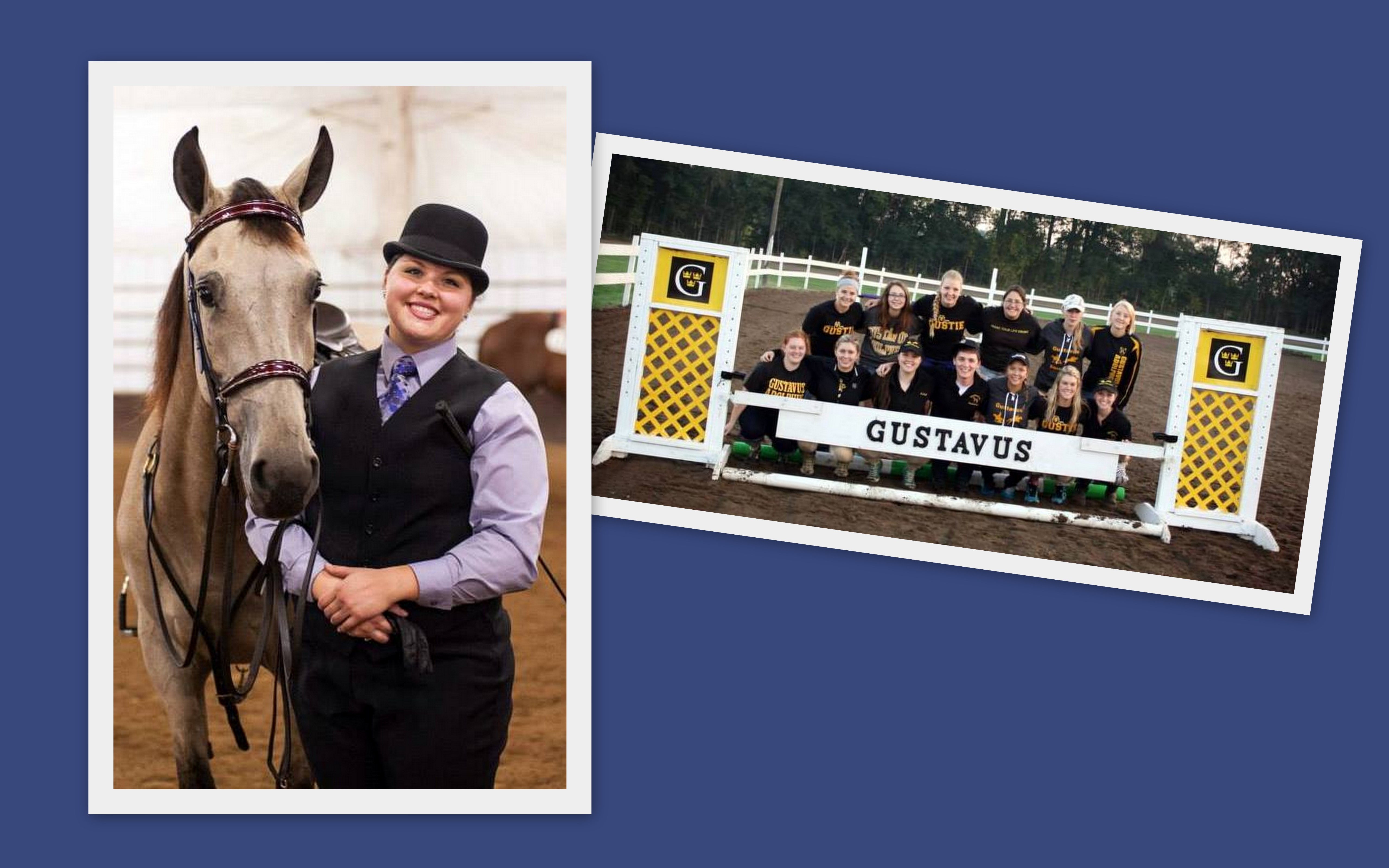 Since nearly day one, horses have been a huge part of my life. I truly believe that growing up with horses was a huge gift in itself, and I attribute a lot of who I am today to these amazing creatures. My experience only became better once we joined Minnesota Pinto. My family and I realized that this organization wasn't just any organization, but a group of people that would soon become a second family. Over the years I have seen the organization grow, develop, and change into an entity that truly embodies good sportsmanship and healthy competition. I can say that I am truly proud to continue to be a part of and contribute in many ways to such a wonderful group of people.
As a youth member, I served as a board member, Secretary, and finally as President in 2011. I graduated college this past May of 2015 from Gustavus Adolphus College in St.Peter, MN with a Bachelor of Arts in Management, minor in Biology, and an emphasis in Pre-Medicine. It has been my lifelong dream to attend medical school and become a doctor. Attending Gustavus was the first step in achieving that dream, and I'm proud to say that Minnesota Pinto played a part in getting me there.
I am lucky enough to have been able to show horses continuously throughout college, not only personally, but collegiately. While at Gustavus, I competed with the Gustavus Equestrian Team in local IHSA shows. Using all I learned in my years as a youth member in Minnesota Pinto, I was chosen as co-captain for the last three of my four competing collegiate years for my team. During my time as co-captain, we more than doubled the size of competing members, made top 5 in our region as a competing team in both western and hunt seat, and hosted a phenomenal show with the help of connections made through Minnesota Pinto.
I am currently working at the St.Cloud Hospital as a Patient Care Assistant, while I apply and interview for medical school, as I hope to attend in either the fall of 2016 or 2017. As an amateur, I continue to be involved with multiple volunteer positions, including Pattern Book Coordinator, Number Coordinator, Head Youth Advisor, and Secretary for Minnesota Pinto. Thank you! – KaLeigh Berg
2012 $500 MINNESOTA Pinto YOUth Scholarship Recipient Brayanna Bergstrom: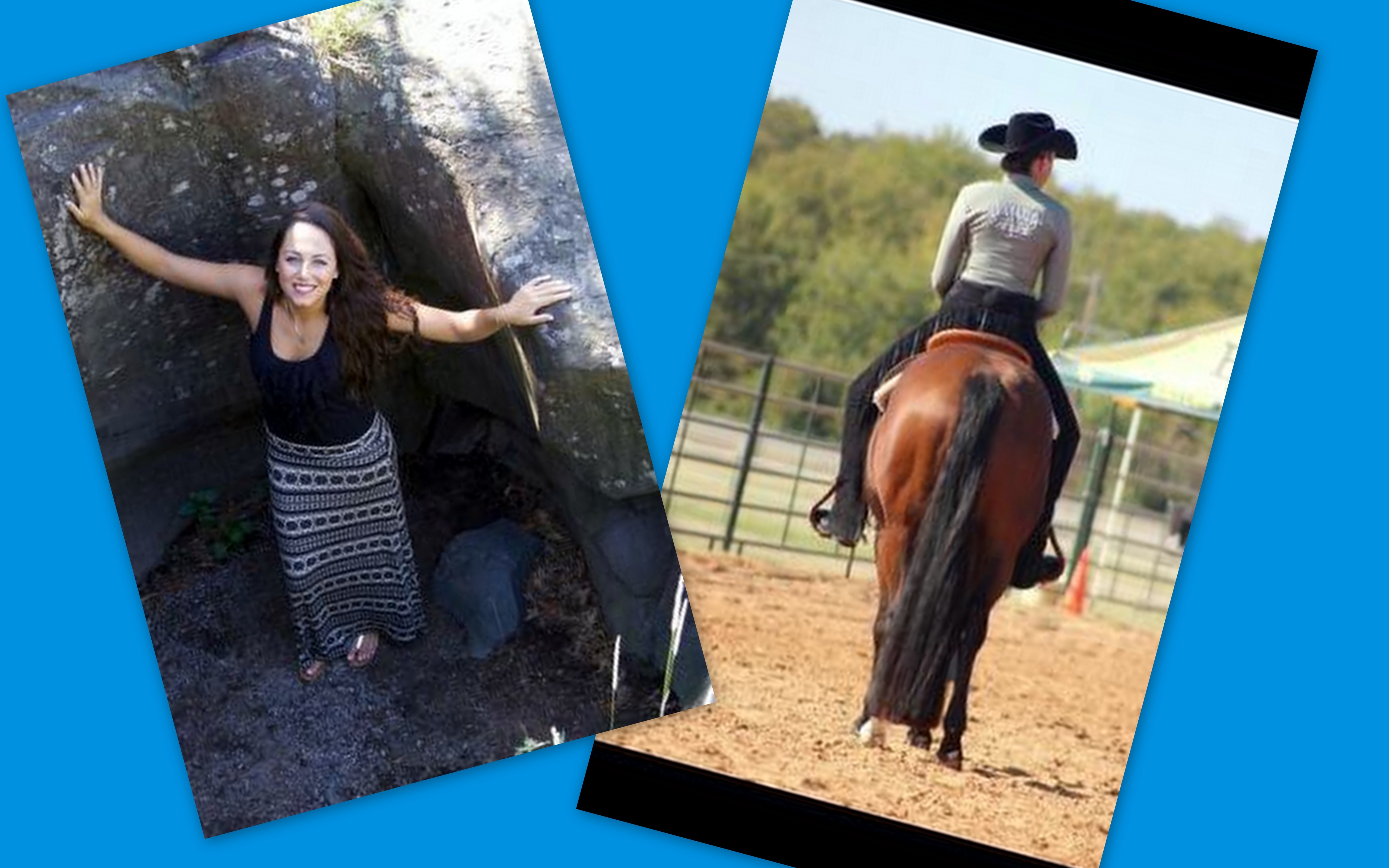 I want to give a huge thank you to Minnesota Pinto for helping me achieve my dreams. From the most incredible show days with my Pinto family and friends, to the long, studious days during college, Minnesota Pinto has supported me through it all. Currently, I am a senior at Baylor University and planning to graduate in May with a degree in Anthropology. I hope to attend Baylor Law School upon graduation. After law school, I have high aspirations of becoming a special agent for the FBI. Nevertheless, I am extremely blessed and thankful for my path thus far, and even more excited to see where my path leads. One day, I hope to return to my Pinto family and pursue my forever passion of showing horses.Thank you again, Bray Bergstrom
2014 MINNESOTA Pinto YOUth Scholarship Recipient Maddi Miller: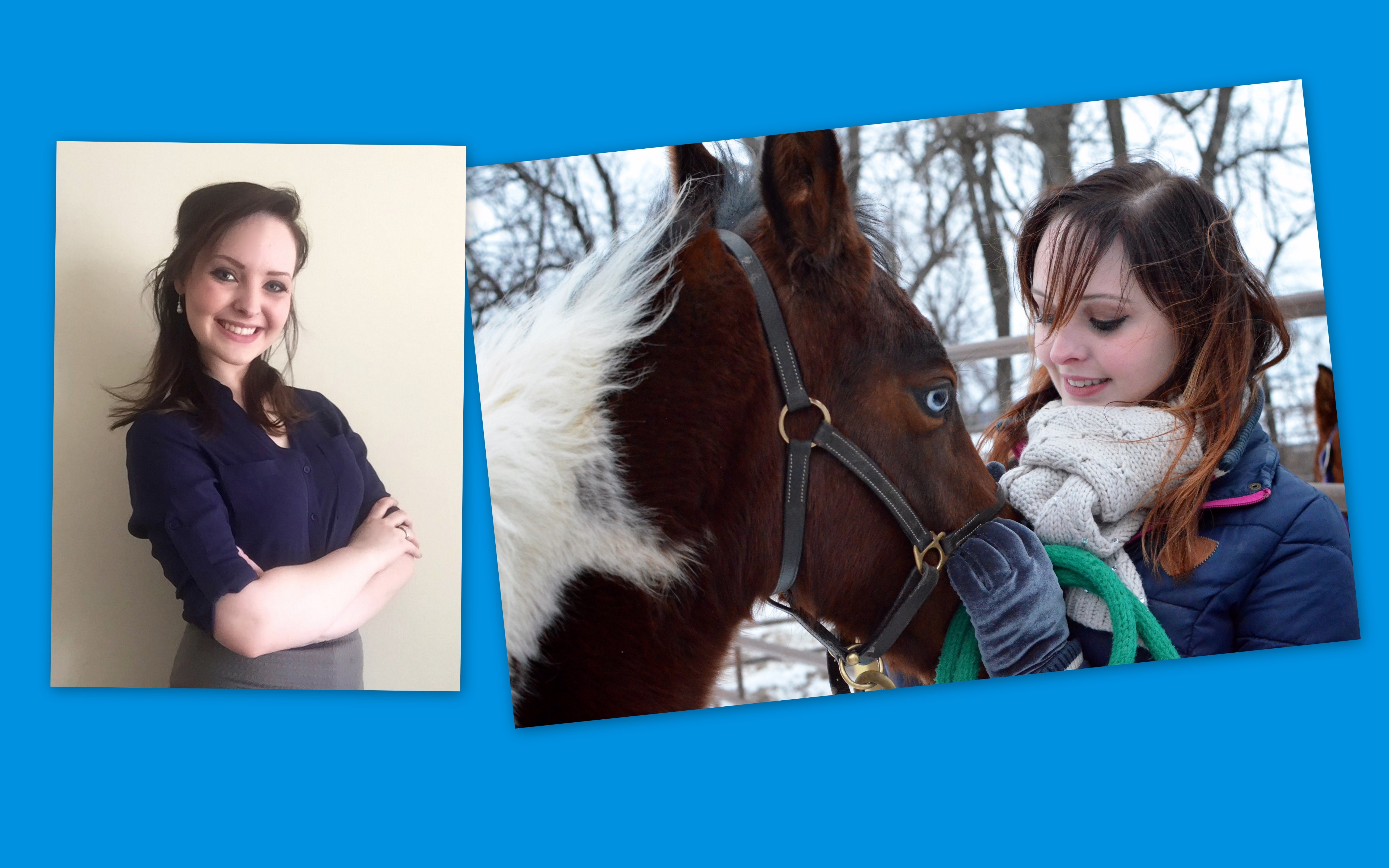 I began showing with Minnesota Pinto in 2008, and fell in love immediately. As a youth member, I served on the Youth Board, and later as Youth President from 2012-2015. I thoroughly enjoyed my time leading the youth members of Minnesota Pint,o and learning so much from both my advisors and peers: from horsemanship to team building to bookkeeping and more! Showing with Pinto taught me about showmanship (and the class, too!) and leadership and further ingrained my love for horses and the community built around them.
With support from the MPtHA scholarship, I began to pursue a degree in communications. I have two years left now, and would love to work in the agriculture sector once I get my degree! If anyone sees a job offering for "pretty pony princess" work, though, I will take that first.
In 2015, my new project was born, my lovely blue-eyed Saddlebred, Maya. After being unable to show last year, I am excited to be back in the ring and hope to make Maya's debut at a Minnesota Pinto Show.
My current roles within Minnesota Pinto include Show Points Coordinator, Youth Advisor, Year End Awards Assistant, and a Board Member. I am so lucky to have a huge Pinto family!
2013 & 2015 MINNESOTA Pinto YOUth Scholarship Recipient Hannah Lochner: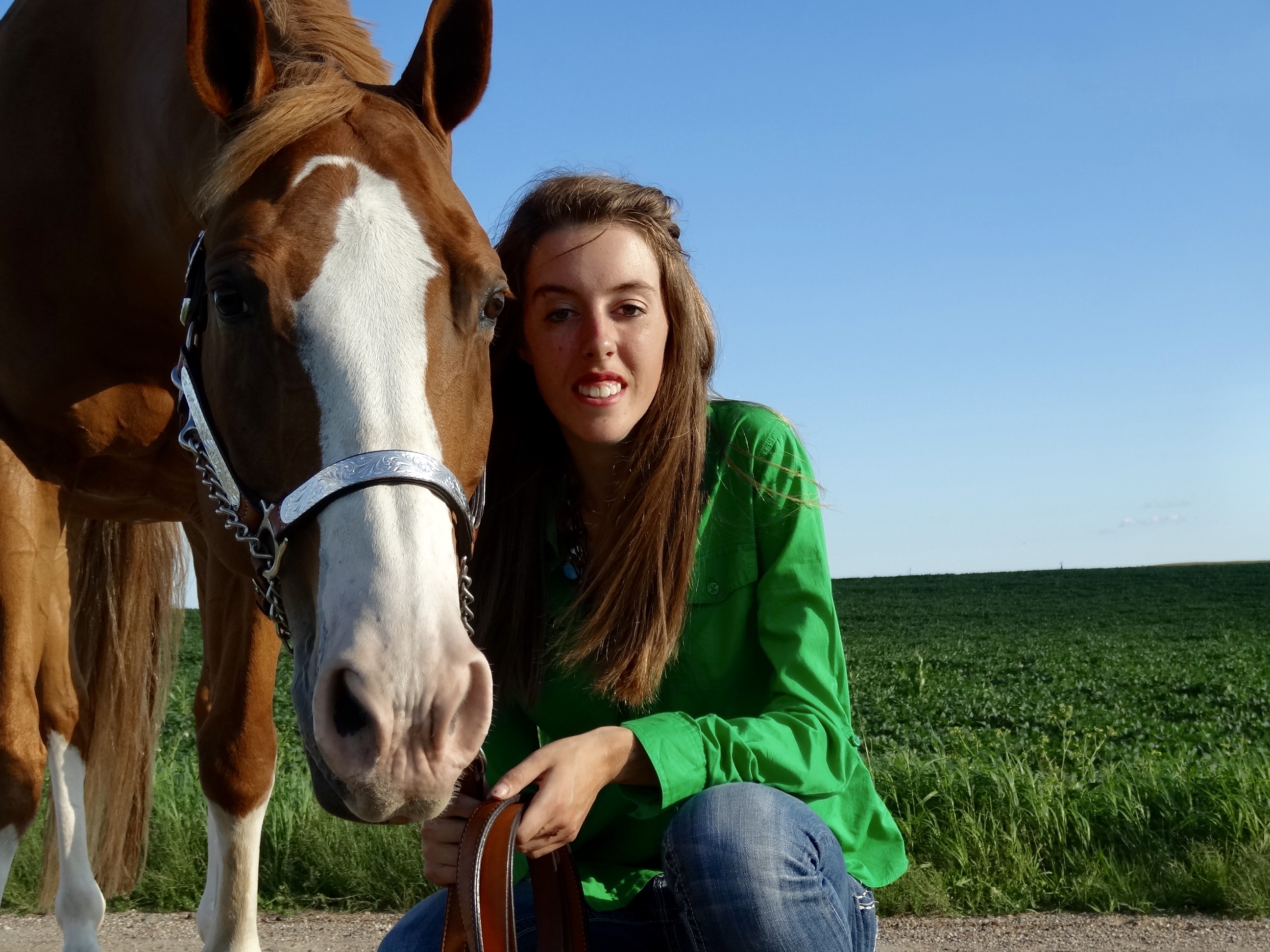 Being involved with horses for over 12 years makes it hard to imagine a life without them. However, so many individuals never receive the opportunity to experience what its like from the back of a horse. I am truly grateful to have been given the chance to learn how to ride at a young age and continue on into the show ring today. Working with horses has not only taught me patience, but how to problem solve, build responsibility, and work as a team. But perhaps one of the best qualities of working with horses is being connected to a group of extraordinary people.
I've shown with Minnesota Pinto for 4 years and couldn't ask for a better community to share my passion for horses with. From competition to silly youth activities, everyone is there to have fun and support one another. I can't thank Minnesota Pinto enough for their support as I further my education at the University of Minnesota. I am currently a sophomore and working on a Bachelor's Degree of Science in Animal Science with a minor in Technical Writing and Communication. My path is not set in stone, but I hope to continue onto graduate school and narrow my focus to equine physiology. Thank you for your continuous support from the show ring to my education!
Our First Recipient of the 2015 Cathy Jostad Memorial YOUth Scholarship Recipient Courtney Lynch: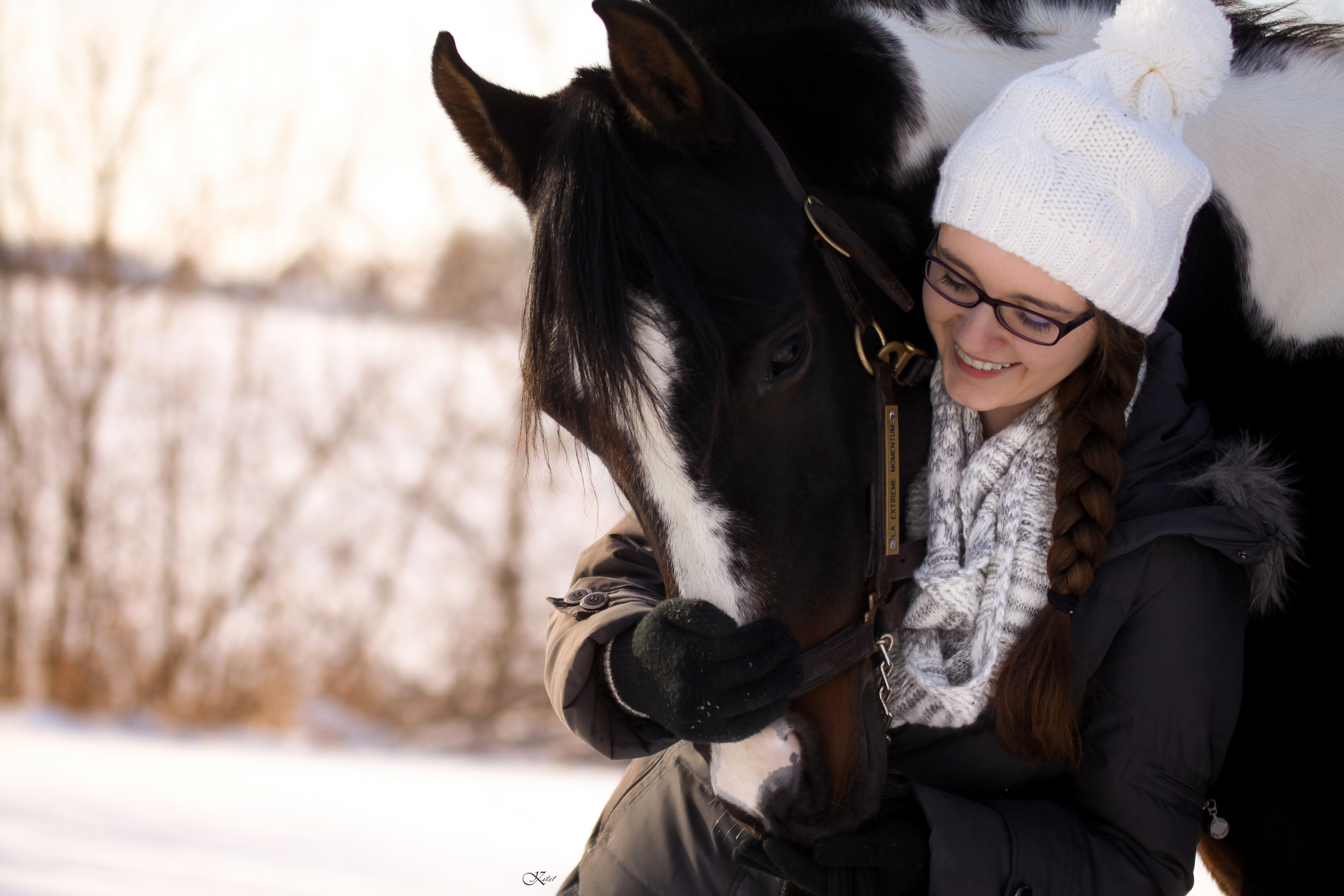 Horses have played a large role in shaping who I am today. At a young age, I often visited my Aunt's hobby farm. My Aunt had four horses on her hobby farm and one of those horses was a palomino quarter horse named Reno. I would often sit on Reno's back and be led around the pasture. My parents always struggled, to get me off the horse and in the car to go home. At the age of four I was fortunate to be able to take formal riding lessons at an Arabian Discovery farm in Rogers, MN. At that farm I fell in love with a beautiful Arabian gelding named Intensity. Intensity was an amazing horse. After many lessons and hours of practice we formed a great partnership and started to participate in local horse shows. That Discovery barn taught me the basics of horsemanship and how to be a very responsible kid.
When I was a teen, my parents finally agreed to "look" for a horse. They developed what I called the "impossible horse list" and I was certain we would never find the right horse to purchase. We looked for a long time and then we met Jenna Jarboe. One of Jenna's specialties is finding the right horse for a certain rider. Jenna found the perfect horse for me and his name was Moe (LA Extireme Momentum). Moe arrived at French Lake Equestrian in August of 2013 and we began training together. We soon joined the Minnesota Pinto Horse Association—BEST decision ever!
Since joining the Minnesota Pinto Horse Association I have made many new friends and learned many valuable life lessons including time management, budgeting, responsibility, and leadership skills. I have also enjoyed many new experiences from visiting Oklahoma to expanding my food palate while attending lunch/dinner with my pinto friends. The Pinto Organization or in other terms my second family are extremely dedicated to the equestrian sport and are very supportive of one another—they are amazing! I am extremely honored to have received the 2015 Cathy Jostad Memorial Scholarship, and I will do my very best to honor Cathy's spirit and memory by helping others.
I was accepted into the College of Engineering at the University of Wisconsin Madison. I plan to pursue a degree in Biomedical Engineering, with a possible emphasis on cell and tissue regeneration. I also plan to join the Wisconsin Equestrian Team for the school year and my pinto family during the summer months. I will be forever grateful for the many friends, life lessons, and support I have been given through the equestrian sport and Pinto Organization. A special thanks to Cathy Jostad's family and friends for helping me pursue my educational goals. Thank you! Courtney
2016 MINNESOTA Pinto YOUth Scholarship Recipient Katy Morrison: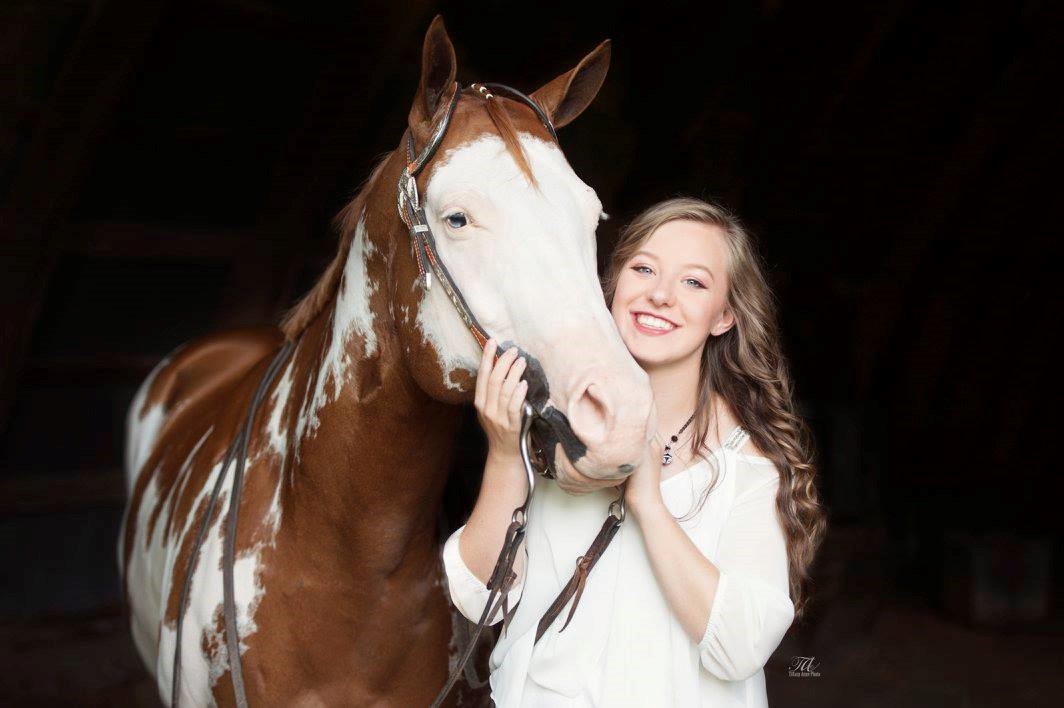 Although I have had horses all my life, it was only 5 years ago that I made the decision to show Minnesota Pinto. I couldn't have asked for a more loving and supporting group of people to show with, and I am very thankful for that. It's been a pleasure to watch the community grow, and having served as 2015 YOUth secretary, seeing the youth become more involved over the years is admirable.
I am excited to graduate from high school this year and see what life has planned for me. The past two years I have been taking classes at Rochester Community and Technical College, and serving as the RCTC Equine Science Club president. In the near future, I hope to transfer to the University of Minnesota, pursuing an animal science degree.
I am beyond grateful for the support that Minnesota Pinto has given me, and to have been chosen as a recipient of the 2016 MPtHA YOUth Scholarship is a blessing.
2016 Additional MINNESOTA Pinto YOUth Scholarship Recipient Courtney Lynch: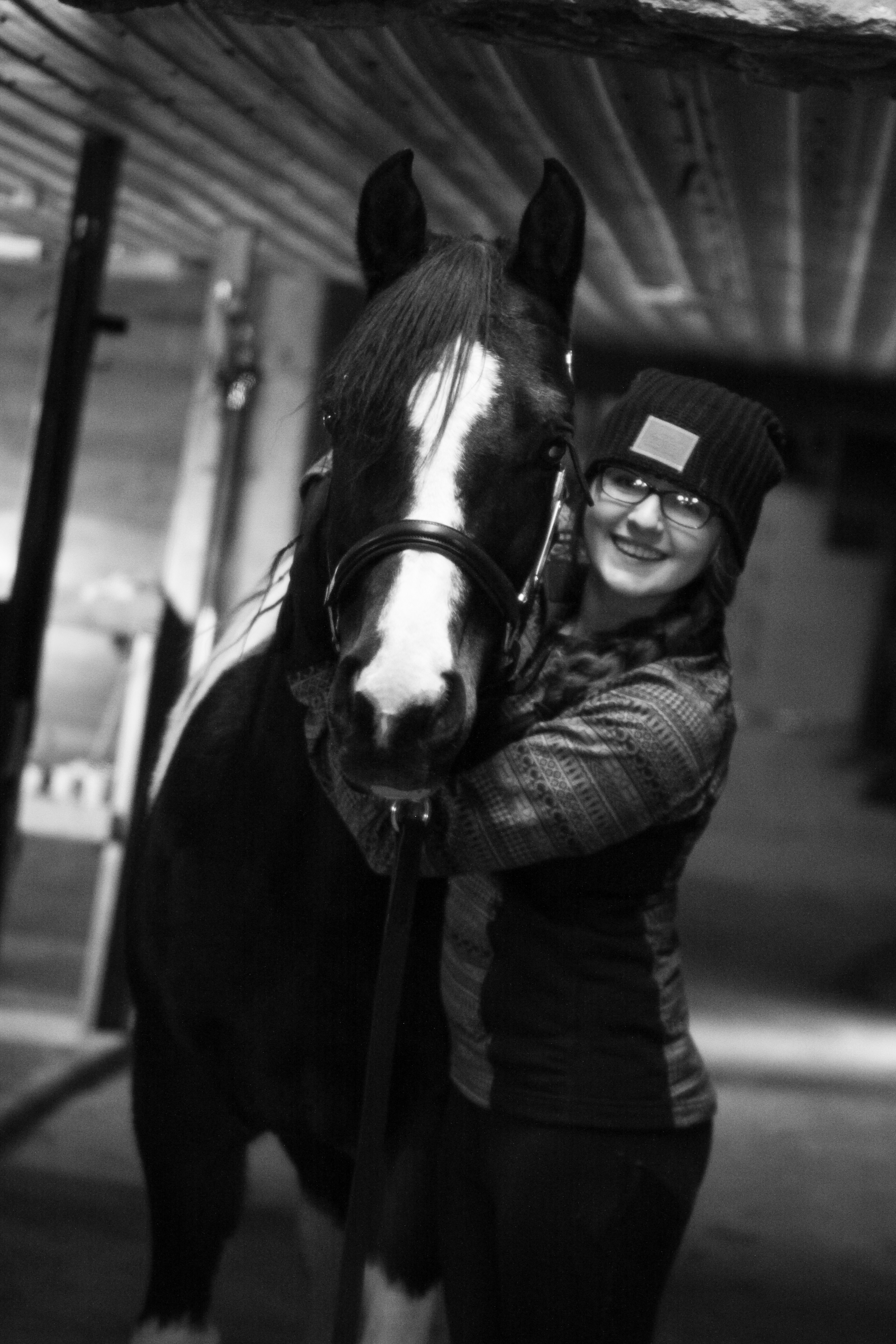 Wow! I am truly honored to have been chosen to receive a 2016 MPtHA YOUth Scholarship. The award is greatly appreciated and will be used to help pay my next college tuition bill. I cannot thank the Minnesota Pinto Horse Organization enough for the many friendships, encouragement, and opportunities to learn/grow as an individual. The lessons I have learned from this organization have been invaluable in helping me become a successful college student.
Recipient of the 2016 Cathy Jostad Memorial YOUth Scholarship is Kira Stetler: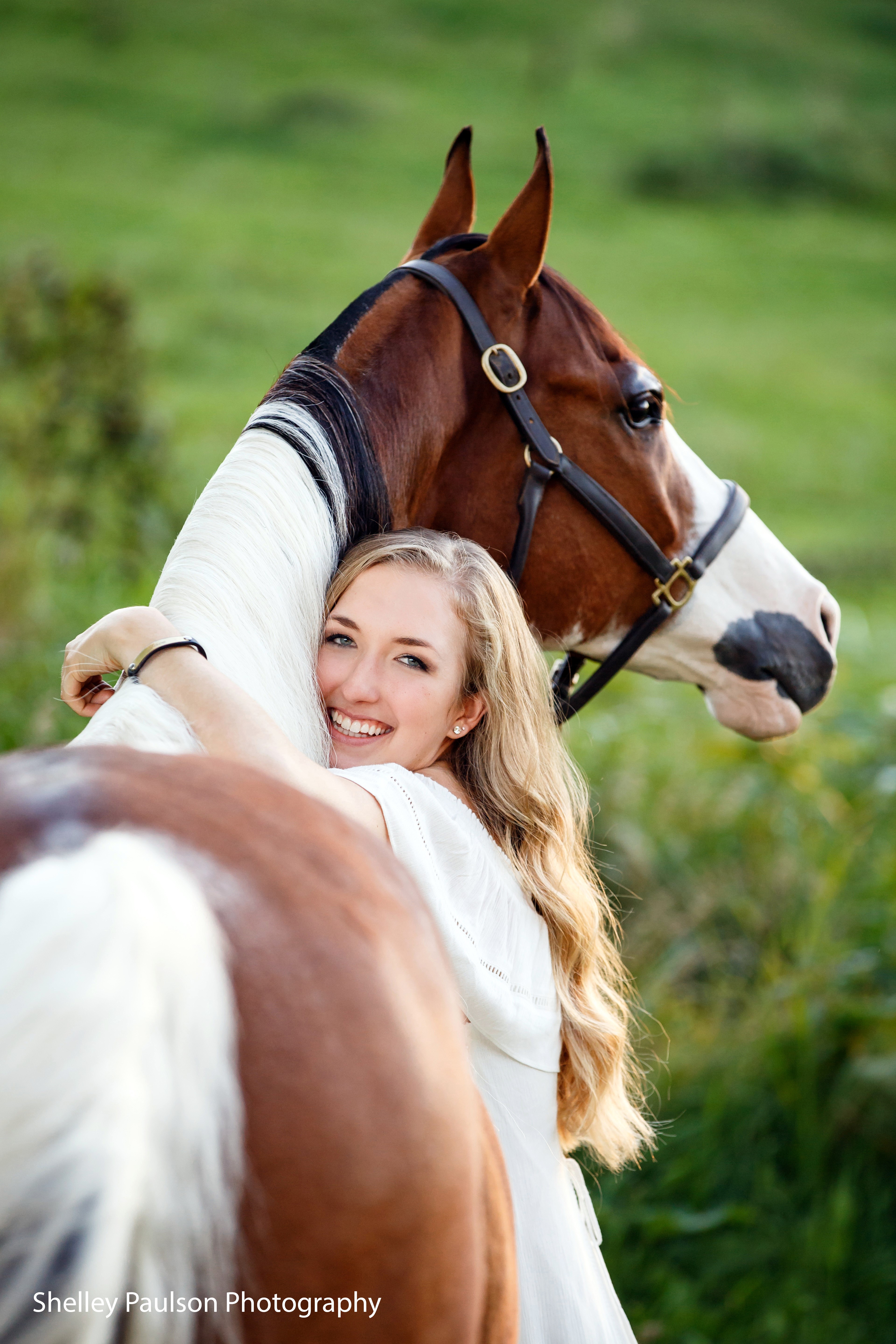 I have shown horses almost all my life, so it's needless to say that Minnesota Pinto is like a second family to me. I wouldn't be the person I am today without this community that I have grown up in. With that being said, I am beyond honored to have received the Cathy Jostad Scholarship award for 2016.
I am spending my senior year of high school at Bethel University for PSEO. In the fall I plan on attending St. Olaf College. I'm not positive at the moment what I would like to study, but I am leaning towards psychology and/or a science like biology or neuroscience. I am intrigued with how the body and mind work and hope that whatever I do in the future can help other people around me.