The trends and judging criteria for Western Pleasure have changed over recent years. And, in Pinto, often times, various types are combined. What makes a horse pleasurable enough to win top honors in the show pen?
Minnesota Pinto asked PtHA Judge Jeff Ray and here is his response:
Jeff Ray
Western Pleasure is one of the most popular events at horse shows. It can also be one of the most confusing classes for exhibitors to compete in, when they are not sure what judges are really looking for in a Western Pleasure entry.
In this article, I will give you a brief summary of what I, and other judges, are looking for in a Western Pleasure class at the regional level and World shows.
Judges want the most complete horse in the pen. I want a horse that exhibits self carriage, smooth gaits and transitions, and a free flowing stride with full extension of legs.
And, judges do not have very much time to look at each horse, especially in a big class. So the first impression you present us is very important. Remember, most judges will have a good idea of their top horses after the first direction.
The main tool I use while judging Western Pleasure, or any class, is the Hierarchy of Judging which is: 1) Correctness, 2) Quality, and 3) Degree of Difficulty. This is a great guideline to use whether you are judging, coaching, or training horses. Basically, you must be correct in a gait to be considered further in judging your Western Pleasure entry.
For example, if your horse does not have a three beat gait at the lope, then it is not correct, and cannot be judged on quality or degree of difficulty at that gait. Make sure your horse is correct in movement!
Another tip is to read the PtHA rulebook or NSBA rulebook. Read the definition of each gait so you know what correctness is for each gait. Also, if we ask for extension of gait, make sure you do exhibit your horse at an extension.
Remember, we want the most complete horse. I try to look at pleasure horses three dimensionally. I visualize a horse that has the ability to lope over poles in a trail class, or go in a western riding class and change leads. I do not want a horse that is a great jogger but lopes poorly or vice versa.
Never sacrifice movement for speed. Too many people are trying to go to slow, and the horse loses correct movement. Do not be afraid to pass in a class. Judges will not hold that against you as long as your horse holds its same cadence.
Hopefully this will help you compete in Western Pleasure. Good luck, and see you in the show pen.
About the judge:
Jeff Ray and his wife, Angela, own and operate Ray Show Horses Inc, just outside of Rochester, Minnesota. They have coached and trained world champions in ApHC, PtHA, IBHA, APHA, and also Reichert Champions.
The Rays specialize in youth and non pro all around, hunter under saddle, and western pleasure. Jeff holds cards with ApHC, PtHA, ABRA, and NSBA. He has judged the ApHC World Show twice and the European Appaloosa Championship as well.
What is the judge looking for in a Show Hack Horse?
MINNESOTA Pinto asked PtHA Judge Margo Hepner-Hart, and here is her response: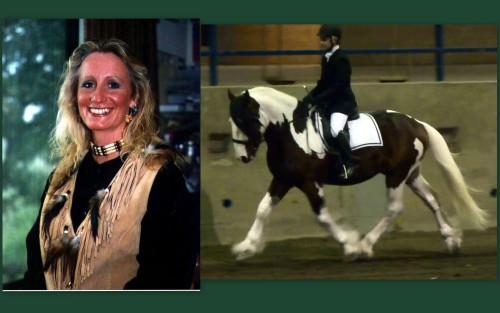 Margo Hepner-Hart
This is always an interesting question when asked this as a judge. I will ask myself first, is this person asking this to be challenging, or are they truly wanting to know and learn? As each judge is different with their priorities when judging this class, exhibitors must remember this. Another fact for the exhibitor to consider would be the background of the judges; breed, training and specialty, and that will be where a lot of the priorities will derive from as far as the Show Hack Horse class.
I come from a Dressage and Saddle Seat background, which is an interesting combination, however, each discipline must be balanced and correct in their performance.
Exhibitors should first always look at the rules, and in this case, it would be the Pinto Rulebook, current year, for what is needed and required for Show Hack. These rules will give an idea of what the class will entail, although each person's concept will be different.
Here is what I am looking for in the Show Hack Horse class;
This class is suitable for the well trained animal; to be able to do all these gaits correctly is not easily performed. It is not merely a simple performance class that you can get away with just slowing a horse down for the collected gaits and speeding the horse up for the extended gaits.
There are 10 gaits for the class and each must be judged equally and performed by each horse; Collected Walk, Normal Walk, Extended Walk, Collected Trot, Normal Trot, Extended Trot, Collected Canter, Normal Canter, Extended Canter, Hand Gallop, Stop and Back.
Show Hack horses shall be able to perform all of these gaits with a noticeable transition between the normal, collected, and extended gaits; this is the point of this class, being able to have the horse controlled and on the aids enough to clearly and correctly perform these gaits. However, that doesn't mean forced, the contact should still be "light" but connected to the horse in order to do the gaits. If I see long reins like a western/hunter type horse then that is not light, there is no contact. There has to be a connection to the horse thru the reins, as well, of course, thru the back, seat and legs of the rider.
The horse has to be connected with the "motor" in the back end to the front end for guidance.
The horses that go with their heads very low are unable to truly be connected and be able to do the collected gaits properly.
The extended gaits are true to the word, EXTENDED, not faster, the strides must be lengthened as well as the horse's frame, and if the horse is truly working from its hind end, which the collected training will help with this, the strides will be long and covering ground with the same tempo, and not rushed or hurried, that only causes shorter strides.
I want to see each gait performed with a difference in each transition.
The collected gaits must maintain an energetic impulsion, although the horse's steps are shorter than in the other gaits, elasticity and cadence are not lessened.
The gaits will be called for in a reasonable method, not to trick the horse or rider, but in a smooth rhythm, so that the class flows.
I observe the collected walk, and exhibitors are having the horses barely moving, jerky movements with the look of hesitating. This is not what the collected walk is about, it is still a forward movement with shortened strides. The gait should remain marching and vigorous, the feet being placed in regular sequence. The steps cover less ground, but still moving forward, smoothly.
At the extended walk, I want to see it being ground covering and there should be an-overstep, the more the better, to show the true flexibility and the strength in the hind quarters of the horse.
The collect trots that I have observed are short little joggy steps that are not true collect trot steps, as with the collected walk, I want to see forward movement, not as much, of course, as the normal trot, but a shortened stride and still marching and active.
The extended trot, I want to see thrust from the hind end as the horse is asked to move off to the extension, and show a true lengthening of stride, and maintain it all around the arena with effortless ease. Most of the time, I see hurrying strides with no extension at all, those entries will be placed low on my card.
The most interesting gaits are the extended canter and hand gallop; exhibitors think that if they merely lean forward at the canter, that will suffice those gaits. In other words, they fake it. That just doesn't cut it, you have to do each gait as intended. A trainer once mentioned to a group of judges that these horses are not trained to do these types of canter. Well I then say, they better be if they are going into these classes, as well as any classes that will be asking these gaits. In a class like Show Hack, there are no excuses for ill trained horses.
So, at the collected canter I want to see the horse sitting on the hind quarters, being able to sit and continue forward smoothly and with shortened strides, and then flow into the next gait. The extended canter will be a lengthening of stride and frame; it is not faster, but will cover as much ground as possible and should be well-balanced.
The hand gallop is not a fast canter but a true lengthening of stride, correct and straight on both leads, and more forward than the extended canter. Extreme speed is to be penalized. The hand gallop is performed with long, free, ground covering strides, and under control. The horse is to remain calm, light and straight as a result of great impulsion from the hindquarters. I see a lot of horse racing around the arena, almost out of control – that is not what I am looking for, I do want to see more forward under control, not just someone leaning forward and going nowhere.
I am looking for a graceful halt no matter what gait it is coming from, the horse should be able to sit back and stop without falling forward on the forehand and not being forced to stop. The back should be a forward flow and each step even and smooth.
All in all, I want a smooth moving, easily guided, flowing transitions Show Hack horse, well trained and not just slapped together out in the warm up arena. This class should be taken seriously.
About the judge:
Margo Hepner-Hart has been involved for over 30 years as an owner and manager, trainer, instructor, exhibitor, judging and managing horse shows. She rides, trains and instructs in Western Dressage, Showmanship, Trail, Dressage, Equitation, Saddle Seat and Hunt Seat. She also clinics in England, Canada and the US. She welcomes all types of horses and all ages of students. Margo trained with some of the top trainers from Germany including Dietrich Von Hopffgarten and Gerhard Politz as well as Peter Propfe, Hans and Thomas Urff, Hilda Gurney & Ernst Herman and is highly successful in the show ring. After obtaining a grant through the United States Equestrian Team to further her studies in Dressage abroad, she studied in Germany with Gerhard Politz for several months, and a few years later he moved to California where Margo joined him as his assistant trainer before eventually moving back to her own facility in Hillsboro, Oregon.
Margo has shown Arabs, Half-Arabs, Saddlebreds, Friesians and Pintos with National Championships and won Highest Point earning Horse at the National and Regional levels; from her personal barn she shows Saddlebreds in the 5-gaited, Park, English, Hunter and Western Pleasure Divisions, a Friesian stallion in Dressage, Arabians/Half-Arabians in Dressage, Park, English and Country Pleasure. She holds Judges cards for: ABRA, ADMS, AMA, AMHA, AMHR, ASPC, NASMA, AHA, POA, PtHA, USEF; Arab/Half Arab, Andalusian, Friesian, Saddlebred, Saddle Seat, Equitation, Shetland, (USEF in the Arab/half-Arab and Andalusian divisions and has judged nationally and internationally. Margo continues her reputation for matching horses and riders, starting horses gently, and being a positive place for horses and riders to learn together. For fun she has mini-donkeys, a mule and various other animals to keep things interesting and is a professional Chef on the side!
Which actions or faults cause the largest deduction in points in an overall showmanship score?
MINNESOTA Pinto asked PtHA Judge Ann Jones, and here is her response: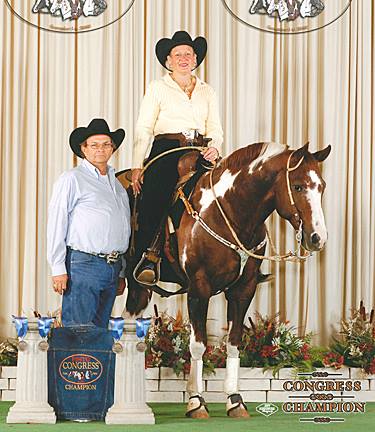 Ann Jones
The second article in our "Ask the Pinto Judge" series comes from the Cone Zone….and thank you to Ann Jones of Flowery Branch, Georgia, for weighing in.
Showmanship originated in 4-H competition to teach young people how to present a horse in-hand. Over time, it has evolved into a highly competitive event. It has specialized standards that have brought us to today's showmanship classes. This article will deal mainly with western showmanship, although standards vary very little between disciplines.
The question that I was asked to address is as follows: Which actions or faults cause the largest deduction in points in an overall Showmanship score?
There is no simple answer to that particular question.
Multiple factors go into a score and multiple things often cause deductions. The most important element of a Showmanship pattern is the set up. A proper square set is of the utmost importance; however, the other elements of a pattern carry significant weight in scoring as well. This may be a bit confusing to understand but, all elements of a pattern must be executed correctly for a good score.
Things that cause deductions, or a drop in scoring, are as follows: crooked line of travel, poor set up, hand on the lead chain, slow or sloppy turns, slowness in executing the pattern, exhibitor being out of place during the judges inspection, exhibitor standing directly in front of horse while backing up, and excessive cueing or clucking by the exhibitor.
There are more faults but, these are the primary faults concerning the pattern that occur most often. The other faults deal mainly with the exhibitor. Clicking of the boot heels when changing sides during the judges inspection, pants that are too short, ill-fitting attire, dirty clothes, dirty boots, dirty hat, poorly shaped hat, unkempt hair, dirty fingernails, chipped nail polish ( for the women), and ill-fitting halter just to name a few.
While many of these are minor infractions, they all still add up. The scores are given to the execution of the pattern (all elements, including the set up), and a score is given to overall presentation and appearance; these all go into the makeup of your final score for your Showmanship run.
The major deductions come from the execution of the pattern and usually the minor ones come from the appearance of the exhibitor. All of the elements of the pattern must be executed correctly and precisely with a well-groomed horse and exhibitor.
PAY ATTENTION TO DETAILS BECAUSE THEY ARE ALL IMPORTANT.
As a judge I much prefer to see a Showmanship pattern that I can award a positive score. I want everyone to do well. That makes my job easier and your experience in the show ring more enjoyable. I hope this will give you a glimpse into what goes into your overall score. Work hard, pay attention to detail and you will have a winning run.
About the judge:
Ann Jones has over thirty years of judging all disciplines, from local level, World level, to International level competition. ARHA, ABRA, IBHA World shows, Paint and Color Breed Congress are among the shows that Ann has judged. She judges approximately 30 shows per year, and is currently booking for 2016, and has judged in 40+ states, Mexico and Europe. Ann is an Equine Professional as well as a full time Farmer and Rancher in both Georgia and Oklahoma. She is a member of all the Associations listed, as well as AQHA, and is a Professional Horseman with AQHA, APHA, and PHBA. As an exhibitor, Ann has earned over 80 World and Reserve World Champions in a variety of disciplines
Presently, Ann holds judges' cards with APHA, ApHC, ABRA, ARHA, ASHA, IBHA, NSBA Category 1, PtHA, PHBA, POAC, WCHA.
Next in the series……..Some exhibitors feel that A miniatures cannot compete with B miniatures in driving events. Does the size of a miniature matter?
Here is PtHA Judge Steve Hatch's response: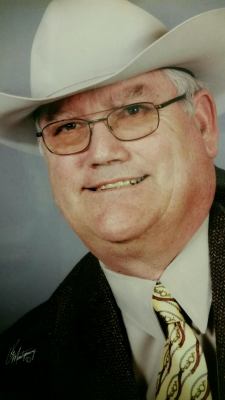 Steve Hatch
My quick answer is "of course!" Now let's break the question down a bit more.
First, driving all comes down to movement and carriage. This is just my opinion, but for miniature driving events, size doesn't really play into the picture. A larger Pinto might look like it's moving a little easier, but does it really move better? A Pinto that appears to be too small might for driving may still be a really good mover, and thus more competitive.
I do feel that a driving Pinto can't be too small if harness and cart fit it right. This might be difficult for some exhibitors to hear, but sometimes the handler appears too big and that can make a Pinto look like its struggling to compete. At the same time, the bigger Pinto can look completely wrong if the cart and harness does not fit correctly. You have to view the team as a whole; mini, cart and driver, and consider suitability for the event. Full size adults can drive most any Pinto, as long as the harness fits, and the cart is balanced.
Remember, it is a show, so a pretty picture is really important to me.
So, yes, A and B miniatures can and do compete with each other. Don't always blame size of your Pinto if you do not place well, check the fit and suitability.
On a side note, for some events, size can make a difference. For instance, hunters that are little bigger might look a little better when handled properly. I don't think a bigger miniature has any advantage in obstacle classes.
No matter the size of your miniature Pinto, be sure the harness and cart fit properly and you are turned out correctly for your event
About the Judge:
Steve Hatch was born in southeast Idaho and raised on a ranch until he left home for school and marriage. He was able to bring horses with him when he and his wife moved to Plain City, Utah. He has had the privilege of owning, showing, training and judging horses, allowing him to meet many interesting people. Steve worked at a horse sale company for 20 years, and has judged horse shows for over 20 years. He presently holds judging cards with AMHA, AMHR, and PtHA. He's judging just a little less these days, and spending more time fishing, ATVing, and traveling with his family.
We asked PtHA Judge Karen Craighead this question: From the nod of the judge, what can a horsemanship exhibitor do to boost his/her score throughout the pattern?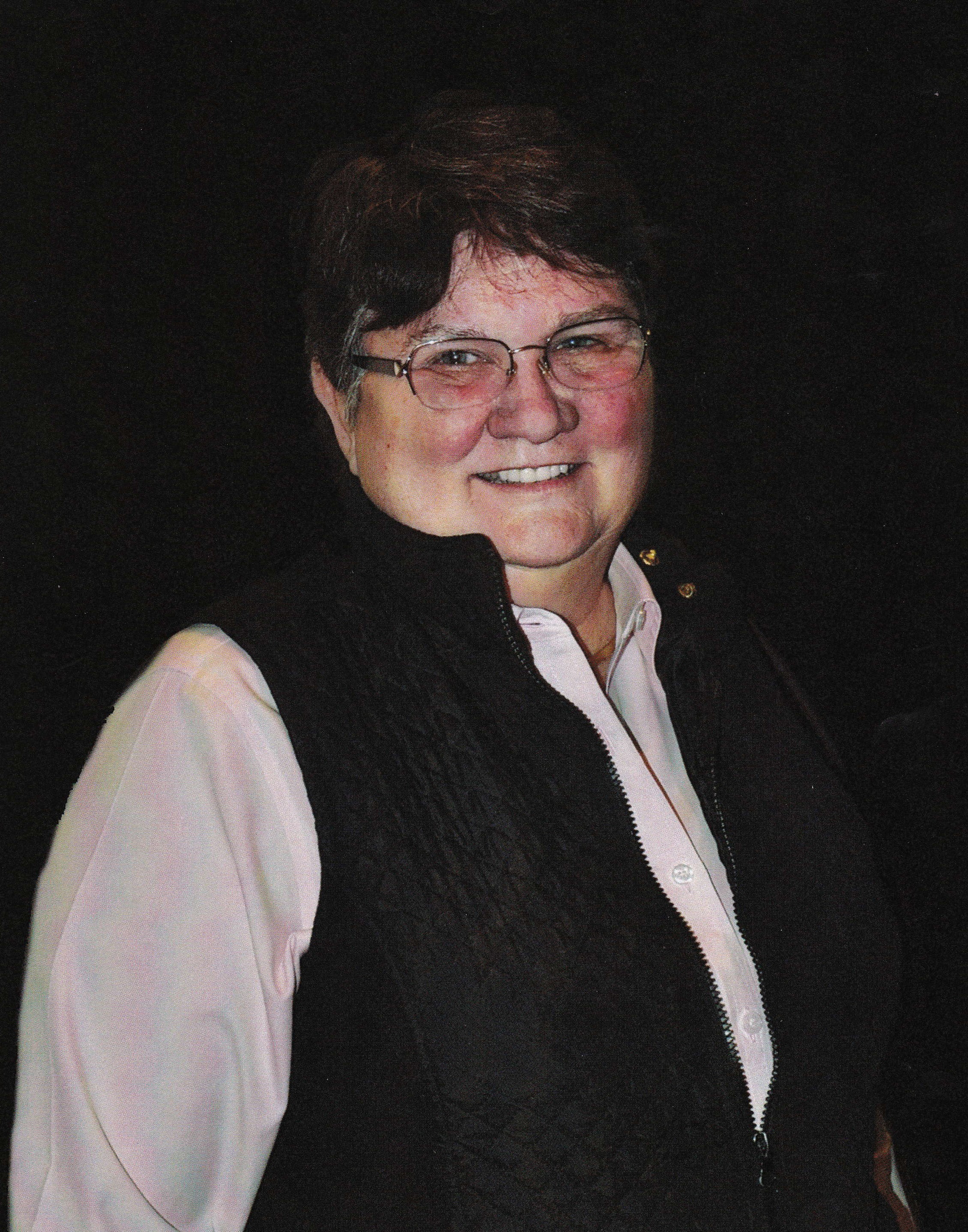 Karen Craighead
Seat, legs, hands, and voice. The four natural aids used when riding and the fundamentals judged in a horsemanship class. We have to remember these are the criteria we are judging and we are not just looking for the perfect broke horse that nails the pattern.
We are looking for a rider that can execute with their horse, a set of maneuvers with precision, smoothness, using their natural aids. Position of the exhibitor should appear natural in the saddle, with the legs falling below the hips, creating a straight line from the rider's ear through the shoulder, hip and ending at the heel. Rein hand should stay in the proximity of the saddle horn, with the free hand held in the same approximate position. This keeps the shoulders square and prevents the rider leading with the rein shoulder. There should be light contact with the horse's mouth. Excessively tight or loose reins will be penalized.
Most classes start with a pattern. Be brave….step up and go. Stepping up, shows confidence in your ability and your horse. When the pattern ends, don't sit and wait for dismissal…ride on to the line or wherever your ring steward takes you. Judges know when the pattern ends; you do not need to wait for an acknowledgement. Your horse should perform all the maneuvers in the pattern accurately, smoothly, precisely and promptly. Increasing the speed of the maneuver increases the difficulty; however, the accuracy and precision should not be sacrificed for speed.
Faults in a pattern can be classified as minor, major, or severe in the PtHA Pattern Class Score Sheet. Each maneuver/run content is to be judged as above average (+) average (<) and below average (--). Faults are to be categorized as minor, major or severe. Final scoring is on a 0-100 basis. Each maneuver is to be scored in each class, with an Overall Presentation score. Most other breed associations are using this same score sheet, so many judges are familiar with it. The score sheet may be in the office, and exhibitors are allowed to look it over. This score sheet makes a great training tool for exhibitors to find their weak spots and be able to work on them. I value the horsemanship and equitation classes highly. These are difficult classes that show a judge how hard an exhibitor works at communication with their horse. Practice does not make perfect, but perfect practice does. Make sure when you are practicing your patterns/maneuvers there is a set of eyes watching you to give feedback to help improve your skills. As a trainer, I require my students to read the rule book before they show. As a judge, I spend the night before a show reading my rule book. It is a great resource for learning more about the classes. Enjoy your horsemanship class, read the rule book, and I will see you at the horse shows! About our judge, Karen Craighead: A life-long professional in the horse industry, I have made a career with horses. From working sale barns, (teaches a person to read horse body language!!) buying and selling horses (you learn lessons well when money is involved!), managing a breeding farm with 5 stallions and 125 mares, hauling for national high points from California to New York, and since 1990 teaching riding and lecture classes at both William Woods University and Stephens College. Currently, we have a cow-calf operation in mid Missouri, and keep a 12 stall training barn full. I travel with our riders to shows in the mid-west, and judge 12-15 shows per year. I am currently carded to judge PtHA, IBHA, AQHA, and ASHA shows, and do quite a few mule/donkey shows as well! I have been blessed to make my living doing what I love, and have been blessed to have met a lot of great friends along the way. Happy 50th Anniversary, Minnesota Pinto, and thanks for asking me to write for you. Karen We asked PtHA Judge Mike Adams, "Ticks, clicks, kicks and clunks…how do I improve my trail score?"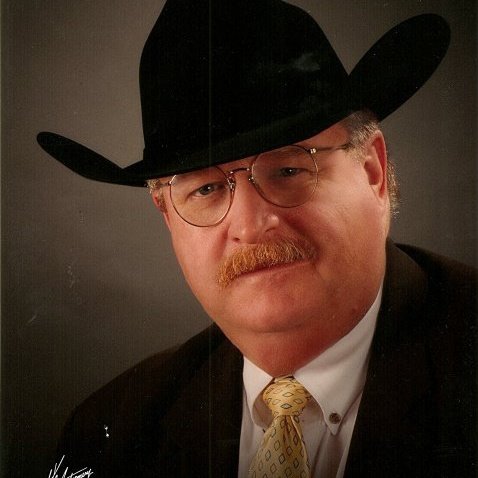 Mike Adams
First, I want everybody to go to the Pinto website, www.pinto.org, http://www.pinto.org/downloads/Judges/Score%20Sheets/scoresheet_trail.pdf and download the Pinto Trail Score Sheet. The top section of the form is the "Obstacle Scores" and "Penalties" box. Within this section you will find how the judge grades each obstacle in your pattern. A completed obstacle can have a +1 ½ to -1 ½ depending on how it is executed. Penalties are fixed, based on the type, ranging from -1/2 to DQ.
The reason I requested the readers to download the scoresheet at the beginning of this article, is to help exhibitors understand how judges are required to score the trail class. And yes, you can get plus and penalty scores on the same maneuvers.
Before I start, the one thing I would like to say, from all judges is this. If you want to make a good impression on the judge(s), be ready and at the gate when your number is called. Holding a class, especially an individual work class, whether it's youth, amateur or open, is not fair to the other exhibitors.
While trail is open to everyone, it seems to be most popular with our youth and amateurs. I would to discuss some of the most common mistakes I see in the arena.
I'll use a simple trail pattern.
1. Open gate
2. Trot to bridge, walk over bridge.
3. Walk to the chute, back thru chute.
1st Obstacle: Rope Gate Right Hand Push
This mistake occurs once the rider has approached the gate, stopped, and quiets the horse into position. When the rider picks up the rope, the horse's nose or ear rubs the post. The rider has just incurred a -1 point penalty for the horse rub on the post. If, as the rider passes through the gate, and reattaches the rope gate to the post, the horse rubs the gate again, it's another -1 penalty. The rider did a really super maneuver and on the maneuver scores +1, but because of the horse rubbing the post he received two -1 point penalties.
Continue at a trot to bridge.
2nd Obstacle: Slightly Elevated Bridge
Half way to bridge at the trot, horse breaks down to walk for two strides, -3 penalty. Horse walks up bridge, stops at top, -1 penalty. On a flat bridge, stopping doesn't seem to be an issue. If you don't have access to a sloped bridge at home, when you come across one at a show, practice with it as much as possible.
3rd Obstacle: Chute
This is the obstacle that can be the most challenging for an exhibitor. Once you walk thru and start to back, you are committed. If your horse's first step is on the wrong side of the pole, or it clips the pole, you have a -1 to -3 penalty. If you pull him forward and start over, you have incurred a -5 penalty. Your first instinct is to start over, but if you consider your overall points, it's better to straighten your horse while you keep backing thru the chute.
The view the judge has is very different from the view in the stands or from the riders. The judge can see things (like a horse's nose touch a gatepost, or a hoof step outside a pole that even the rider doesn't know happened. Things can happen so quickly, and it's up to us to determine what's right and wrong. That's why they call us judges.
The other thing judges are looking for in the horse/rider team is attentiveness. If your horse just goes thru the pattern by rote and isn't acting like he is actively following the riders command, it can cost you positive points on your maneuvers.
The important thing to remember, when a mistake happens, is keep going. If you tense up, the horse will too. What happened at the last obstacle is over, you can't fix the past. Concentrate on what's in front of you. I'm telling you the most common mistakes I see in the arena and how, as a judge, I have to score them.
I wish there was something I could write that would make all of you go out next weekend and win your class. Unfortunately, there is only one way you can do that. Practice. You and that horse have to work together as a team. He has to trust you, so no matter what you ask him to do, he knows he is safe. The only way you can form that bond is with work. Get out there every day and ride. If you're not willing to put in the work, or think someone else can do it for you, believe me, when you ride into the ring, it shows.
I was asked to give my advice on how to raise your trail scores.
1. Ride. Practice every day.
2. Get to know your horse. How? Ride.
3. In the arena when an obstacle in done, it's done. Do the next one. If one was done badly, work on it. How? Ride.
4. If you have a question about your score, after the show, ask the judge. If he says you have something to work on, fix it. How? Ride.
I think you get where I'm going with this. It takes work and a lot of hours in the saddle to be successful. Folks, if you think it's going to be easy, something you can do for a few hours on the weekend and forget about until the next show, you need to find something else to do. But if you are willing to put in the work, it's not just a hobby. Horses aren't pets. It doesn't matter if it's a world champion or a sale barn special. There's nothing like the relationship that forms between a rider and his horse.
About our judge:
Mike Adams has been judging for almost 30 years and holds cards with PtHA, AMHA, AMHR/ASPC, IBHA and ABRA. He has 20 years of service with PtHA as a carded judge and currently serves as a member of the PtHA Judges Committee and was inducted into the PtHA Judges Hall of Fame in 2014. He is also a Senior Judge with both the AMHA and AMHR/ASPC where he has held his card for 25 years. He has judged in the United States, Canada and Europe.